How many of you are obsessed with beauty products like I am? It can get expensive if you're not careful! I mean, I don't only go for high end beauty products. I dip and dab into them all! But I thought it might be a good idea to give you some of my favorites at low, medium, and high price points. No particular category here, just a few items that I would collect no matter the cost.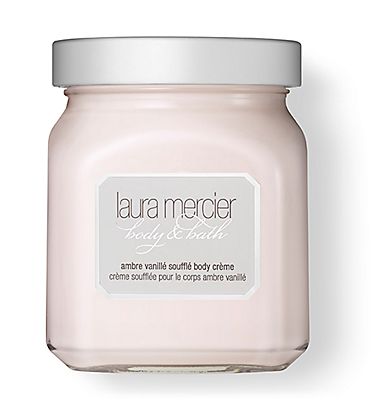 HIGH-END FAVORITES:
LAURA MERCIER AMBRE VANILLÉ SOUFFLÉ BODY CRÈME: Ugh. Soooooo good! Talk about luxury feeling. This has been in the house for years and I can't get enough. There are several other fragrances, go for what you love 🙂
NARS VELVET MATTE LIP PENCIL: Guys, seriously….J'adore. It's a small amount of product for $26.00 but this is one lip pencil that won't go unnoticed.
CHANEL N°5 EAU DE PARFUM SPRAY: From the time I was a littel girl, my Grandmother told me, "Ika, you don't leave the house without wearing your perfume." What can I say; it stuck with me. And this treat will stick with you too! All time favorite fragrance!


MIDDLE GROUND GOODIES:
OLE HENRIKSEN GREASE RELIEF CLEANSING CLOTHS: Removing my makeup has never been more relaxing. Love these so much that I gave one to all the girly cousins at Christmas.
PHILOSOPHY PURITY MADE SIMPLE: A staple in my home and affordable. This doesn't disappoint as a facial cleanser!
BECCA SHIMMERING SKIN PERFECTOR POURED: Highlight lovers unite! Top of the line if you ask me. The reason I love it is because it gives a subtle finish but still makes a statement. How many products do you know do that?!?!


LOW-END BEAUTY SECRETS:
E.L.F MATTE LIP COLOR: Listen here! This $3.00 lip pencil holds weight! I've applied this in the morning and watched it last an entire day. Just buy every color…you're allowed!
NYX POWDER BLUSH: Such pretty tones are packed in these small packages. Cheap enough to cover every mood!
NUBIAN HERITAGE AFRICAN BLACK SOAP: This is new to my collection and I'm never letting it go. This all natural soap cleanses the body to perfection and smells lovely. You'll need to follow it with a great body cream because it truely get's down to the nitty gritty. The oats add exfoliation! I can't get enough!
Here you have a few of my favorites at every price point. Be sure to check out my obsessions at the end of every month for more goodies! Prices will vary, yet quality will always be on top!
xo IKA