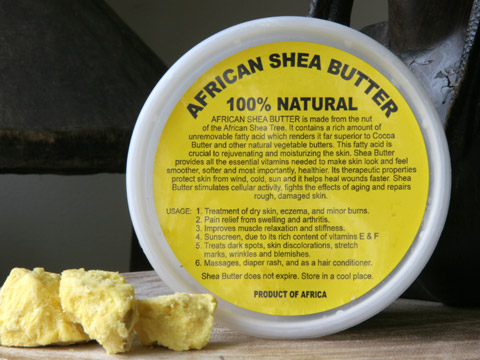 This month has been all about the SHEA! I'm not new to this formula but for some reason I've been OBSESSED with it all month.
Shea butter has many uses. I currently use it on my skin; all parts. Full body and face. I've also used it in my hair to add extra moisture and shine. I works wonders!
Some people might not like the thickness. You kind of have to rub it in a bit and emulsify because of the consistency but it's worth the work. My skin never looked to supple.
Here's a little trick, try adding a dab of coconut oil to your shea butter jar. The coconut oil, also a great moisturizer, helps soften the shea a bit, making it easier to apply.
HERE ARE SOME OTHER USES:
-Fight skin inflammation
-Pucker up! Soften thoses lips
-Fade stretch marks (add a little olive oil to this mix and rub, rub, rub!)
-Cracked heels? Work that shea butter in!
I wouldn't steer you wrong. Let me know your uses for Shea butter. I want to know!
xo IKA